The oldest daily newspaper in the South and one of the oldest in the nation, The Post and courier has recorded the history of Charleston and the Lowcountry for more than 200 years. Throughout that time, the newspaper has remained true to its mission of providing trusted news, information and entertainment cemented in quality journalism, high ethical standards and unrelenting commitment to the communities it serves.
The Post and Courier is South Carolina's largest and most honored daily newspaper, tracing its roots back to January 10, 1803, with the publication of the four-page first edition of what was then called the Charleston Courier.
The newspaper has been in continuous operations ever since, publishing during both the great earthquake of 1886 and Hurricane Hugo in 1989. Research indicates that the longest time it ceased publication was for nine days during the Civil War, when bombardment by Federal guns forced the relocation of its offices.
In the years that followed, the newspaper would serve as a record of history for the Charleston community, breaking stories that changed lives and changed history – from the end of slavery to the beginning of space exploration with man's first walk on the moon. Last June, The Post and courier shared Charleston's remarkable fortitude with the world in the aftermath of the Mother Emanuel A.M.E. church tragedy.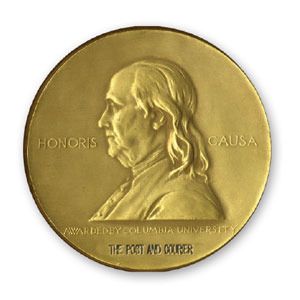 The newspaper has evolved from the days of delivery boys tossing it on doorsteps. As people's habits for gathering news and information changed, so has The Post and Courier's ways for delivering it. The Post and Courier first went digital in 1994 with the launch of the website Charleston.net which became PostandCourier.com in 2009.
Headlines can be delivered via the web, mobile devices, apps, social media and enewsletters. Articles are enhanced with video, photo galleries, blogs and multimedia graphics.
Additionally, The Post and Courier has launched several successful magazines on parenting (Lowcountry Parent), the outdoors (Tideline), pets (Lowcountry Paws), life in the Lowcountry (My Charleston), and our newest publication, Progress South Carolina.
With the addition of these new ways of reaching readers, the paper's audience is growing. Nearly two million print editions of The Post and Courier are distributed every month. The combined print and digital audience is 300,000 weekly. The Post and courier's social media following has grown by more than 60% in the last two years.
The Post and Courier's extraordinary staff has gained international recognition with multiple national awards and two Pulitzer Prizes, the most recent awarded in 2015 for public service, journalism's highest honor. That award recognized a seven-part series on domestic violence in South Carolina that ultimately spurred legislators to change laws to better protect victims and better punish abusers.
Most importantly, The Post and courier remains unwaveringly dedicated to the highest standards of journalism and public service to its community.